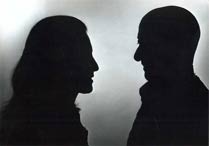 I would like people to know that my father-in-law and I entered the professional jewelry world in an unconventional way in 1970. We were amongst the first artists to create our own work and to have it displayed with our own brand name at leading jewelry stores such as Cartier and Van Cleef & Arpels. Previously it was mainly workshops who executed the designs of renowned professionals for important jewelry brands. I would as well insist that everything I make is one of a kind. I try to be original: if I repeat a concept it is always different because it is made by hand. It is difficult for me to reproduce myself.
I have been doing this job since 1969 and consequently my work has changed through time. I was never taught to make conventional jewelry and through the years, I have discovered my own style and technique. Similar to the so-called primitive cultures you can recognize my work, because it is distinctly different from the actual norms.
Through centuries you can recognize artifacts made by the Hittites, the Scythes, the Anatolians, the Egyptians, the Hellenistics, the Romans and the Mayans; they each hold the stamp of their beliefs which was unique to their own civilization. I do not pretend to be their heir, but I try to express in my work the reality of my time. I always wondered why people were seduced by different trends and what fashion is all about.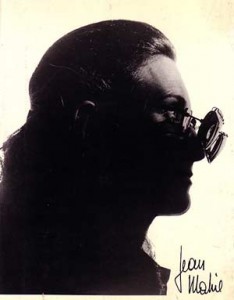 Are we influenced by the electromagnetic waves showering our planet? I am at a loss to explain this phenomenon but I believe our minds have changed little since humanity began. The same intrinsic logic remains. Artists have the talent to follow their instincts and their sensitivity; they are able to translate it into different medias thanks to their skills. Artists are beings who communicate their objectives through object making, literature, music and acting. They transcend their own feelings and transform them, to explain their view of the world to the public.
We are alone. Some people capture their message more effectively than others. Connections take place. It is a way of sharing our solitude. I was lucky to work with my father-in-law when I was 22. I admired him; he was my hero. He helped me when I was young and restless. He showed me a way out of my anger. Young people have a lot of energy and it has to be channeled. He must have understood my potential before I did.
,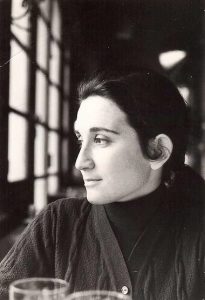 When I was young, I thought I would become successful through my paintings but when I visited the Paris museum it dawned on me that the masters such as Ingres and Van Gogh were in a league of their own and the ones that were still alive such as Dali and Picasso were beyond the level of my reach. It was when I saw my father-in-law working with gold that I had the premonition that he was discovering a new way for us.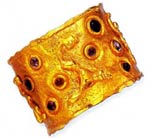 A new door had been opened, a new approach for making sculpture you could wear, that no one had thought of before. Gold is a fabulous metal. For me it is a faithful friend, I understand it, I love it and it gives me back all the love I put in working it.
We were advised to work with 22 karat gold which is 92% gold and 8% silver-copper because 24 karat is too soft and just the body warmth could change the shape of a band on your finger. We then decided to show it to the public and received a great response.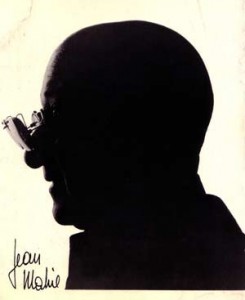 My father-in-law was a successful business man in France. He created "Prenatal," a chain of stores where you could find everything necessary for pregnant ladies and for newborns. He began with $1,000 in October 1947 and sold it in 1968. Mothercare in England was made on his idea. They are still Prenatal in Italy and in Spain. At 60, he wanted to work with his hands. He decided to work on 24k gold and included me in his adventures. I was just a painter. We found our personal technique by working during 5 years on 15 kilos of pure gold at 98% – 99% our studio was the inside of a piano.
When we decided to show our work to the public, My father-in-law had the instinct that we needed advertisement to be known and recognized. Already in 1947 he used newspapers to announce the opening of his 1st store with a great response.
So we had a public relations lady who promoted us to the press, and we had a lot of exposure in 1970. We were known very fast. At that time, there was not so much publicity about artists, except for the movie stars. The press liked our association and our story. People loved a success story. But after the first infatuation, you had to keep up with their expectations. Also, when people read about something in the press it becomes true for them and they want it. It creates a need.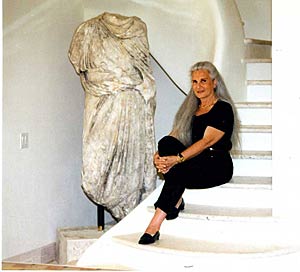 Louis Arpels, 82 years old at the time, saw our work and convinced us to sell our productions to Van Cleef and Arpels. Cartier followed as well. So in November 1970, we had our creations in their windows, Place Vendome and rue de la Paix in Paris, with our name shown. That was a first in the profession, an agent of Neiman Marcus saw the shows and a year later Stanley Marcus of NM had us in their stores, a first again. That was the beginning of their jewelry designers line thanks to VCA, our work was seen by their foreign customers in Cannes. It is how we met the guests of Charles Revson. They all came from his yacht to our studio in Mouans-Sartoux until a very famous columnist Eugenia Shepard wrote an article in the post then the other guests made a fashion in NY to wear "Mahie."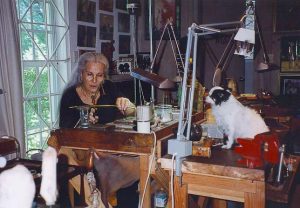 In reality I am not a jeweler, I am a sculptor but I prefer the expression:"forgeron d'or" or goldsmith. My philosophy is to be as true and sincere as possible. To be able to love, you have to love yourself first. When I work I make every object for myself. Work is concentration and everything else has to disappear to have a clear mind. Inspiration comes from reading your deepest thoughts; you have to reach the core of your soul. Observation and memory lead to creation. If you meditate long enough on a problem, a solution will emerge. The world is filled with information that your psyche will transform into something personal and original. Concentration, meditation, thought, observation, time and confidence will take you toward execution and creativity. We all have in us great expectations but we do not always know how to channel them, but if you work hard enough and long enough you will get results, if not success.
A speech to the managers during a conclave at Neiman Marcus – Graciously corrected by Andrew Vogel